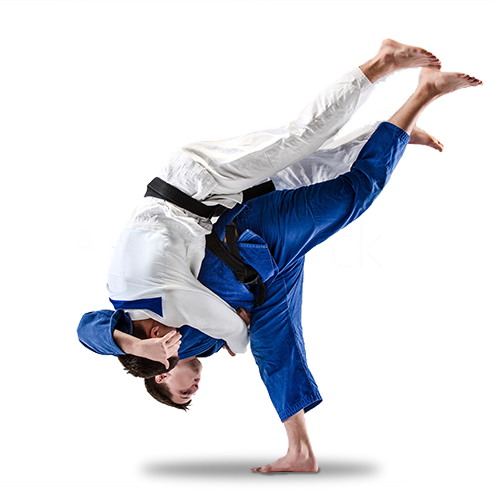 Kelowna Judo Club
The Kelowna Judo Club is a non-profit martial arts organization founded in 1953, run by skilled black belts volunteering many hours of teaching the Sport of Judo to all ages, males or females for recreation or competition.
WHY PRACTICE THE ART OF JUDO?
GET IN SHAPE
The Martial Art of Judo will work out your whole body and its much more fun than an exercise machine.
Cross Training
Want to step up your game? Or switch things up? Cross training with Judo provides excellent cross training for any team sport as well as other martial arts such as Brazilan Jiu Jitsu or Aikido.
Self Defence
Judo is definitely a physical sport that practices hands on techniques against resisting opponents who are trying to gain control over you.
Meet People
Children appreciate their Sensei's and senior students who provide positive encouragement, and mentoring. Adults enjoy friendships, the workout challenges, and the opportunity to improve and practice their Judo skills in Judo matches.
BENEFITS OF JUDO
PHYSICAL FITNESS
FLEXIBILITY
COORDINATION
STRENGTH
IMPROVE REFLEXES
SPEED
STAMINA
POSTURE
IMPROVED ENERGY
MENTAL DEVELOPMENT
BALANCE
CONFIDENCE
CONCENTRATION
LEADERSHIP
RESPECT
DISCIPLINE & SELF CONTROL
WORK ETHIC
HOW TO WIN & LOSE